A Letter from our Executive Director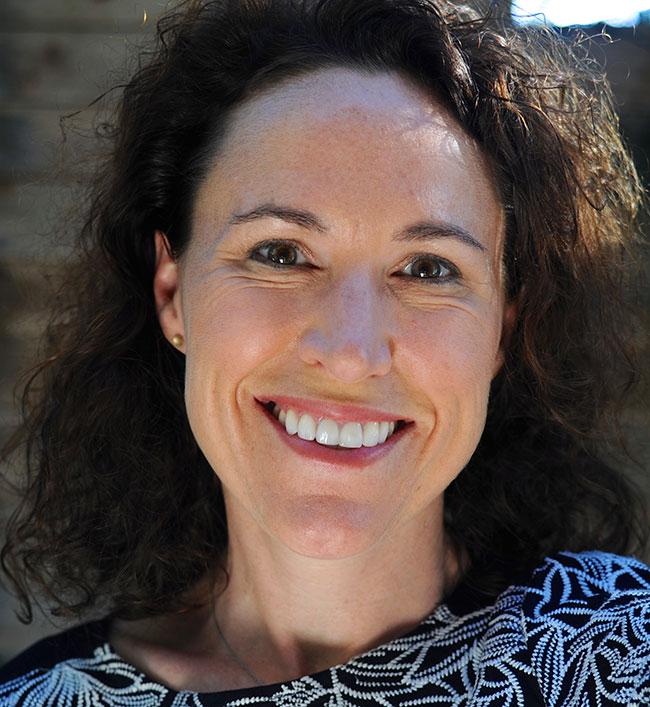 Lara Embry
Executive Director of Living in Limbo, Inc.
First, I want to say 'thank you' for visiting Living in Limbo, Inc. We are a new non-profit, based in Birmingham, AL. We came into existence to fulfill the need for consistent support for arts and humanities projects that help to amplify the voices of LGBTQ communities in the deep south.  Our commitment is to help southerners tell our own stories, to celebrate our lives as well as our struggles.
Across the United States the pace of progress toward LGBTQ equality has been astounding. However, while social attitudes in the deep south have begun to shift, our families continue to live in legal and social limbo.  At present, our families lack basic protections for issues pertaining to child custody, adoption rights, employment, and property, as well as marriage.  We firmly believe that change in access to justice, follows understanding the effects of that injustice.
It is my hope that working together, we can move people to understand that LGBTQ equality is both a civil rights issue, and a human rights issue. With your support, we can leave our children a more just and equal future for all.
Sincerely,
Lara Embry, Ph.D.
Executive Director
LIVING IN LIMBO, INC Staff and Board

Ann Huckstep
Chair, Board of Directors / President, Living in Limbo, Inc.
Ann Huckstep is an attorney and former Chair of the Executive Committee of Adams and Reese, LLP. She was named by the Birmingham Business Journal as Business Woman of the Year in 2007 and has received many other awards for contributions to the community and to her profession. Having served on many charitable and civic boards, including the board of the Birmingham Civil Rights Institute, Ann is deeply committed to LGBTQ equality. Ann and her partner, Carol Misner, were the presenting sponsors for Living in Limbo: Lesbians Families in the Deep South.

Rusty Adams
Rusty Adams is a lawyer in Birmingham, Alabama specializing in civil rights and employment law. For many years, Rusty has been an influential force in the gay and lesbian community. Rusty developed communication systems which strengthened ties in that community and serves on the advisory board of Birmingham Aids Outreach, where he has volunteered for almost twenty years and co-founded its annual Crestwood Crawl. Rusty was a member of the founding committee of the American Cancer Society's Life Inspiration Awards and is a multi-year recipient of the YMCA's Outstanding Volunteer Award.

Gail Andrews
Gail Andrews has been the Director of the Birmingham Museum of Art for nearly 20 years. As Director, Gail has spearheaded groundbreaking exhibitions and helped establish the BMA as an important presenter of works rarely seen in America. A passionate believer in the transformative role of museums in the cultural life of the community, Gail has been an avid supporter of Living in Limbo, as both an art form and an agent for cultural change.

Ann Atkinson
Secretary/Treasurer, Living in Limbo, Inc.
A founding member of Living in Limbo, Ann Atkinson was the Director of St. George's HIV Outpatient Clinic, Cooper Green Hospital in Birmingham, Alabama for over 20 years. Her life work has focused on disenfranchised populations. She has served on a number of state and community boards focused on poverty, homelessness, HIV/AIDS and LGBTQ issues. She and her partner of 20 years, Dr. Jane Mobley, live in Hoover, Alabama.

Katherine Bland
Katherine Bland, a Certified Public Accountant born and raised in rural Alabama, is Executive Vice President of DST Health Solutions, Inc. Katherine is a community leader and an avid supporter of LGBT equality. She has served for several years as an officer of the board of Momentum, a women's leadership program which empowers diverse groups of promising women to develop leadership skills that positively impact business, culture and politics in Alabama. Katherine and Peggy Vandergrift, her partner of nearly 20 years, were married in Massachusetts in 2010. She and Peggy look forward to the day on which their marriage is recognized legally in Alabama.

Lajuana Bradford
As Senior Vice President of Regions Financial Corporation, Lajuana Bradford leads social responsibility and directs programs to promote diversity, inclusion, economic development and community service. Lajuana has a passion for social justice and currently serves on the boards of the YWCA of Central Alabama and the Alabama Region of the American Red Cross. Additionally, she is the Chair of the Birmingham Civil Rights Institute Board of Directors and a member of the Miles College Board of Trustees. Lajuana was recognized in 2013 by the Birmingham News as one of 20 Women Who Made a Difference.

Suzanne Durham
Secretary/Treasurer, Board of Directors
As CEO of the YWCA Central Alabama for more than 30 years, Suzanne Durham is an amazing and inspiring leader. She is passionate about her work in the community. Under her leadership the YWCA became a central force against the direst issues facing the women of the community, such as discrimination, affordable housing, child care, domestic violence and social justice. She has served on many boards, including the YWCA USA national board as its chair. She is a recognized community leader and the recipient of many awards, including being named by the Birmingham News in 2013 as one of 20 Women who Made a Difference.

Jay Grinney
Jay Grinney is President and Chief Executive Officer of HealthSouth Corporation, a publicly traded company based in Birmingham, Alabama. Jay serves on the board of directors of HealthSouth (NYSE: HLS) and is a member of the board of directors of Energen Corporation (NYSE: EGN). He also serves on the boards of the Public Affairs Research Council of Alabama, the Birmingham Civil Rights Institute, and the Birmingham Business Alliance. Jay and his wife, Melanie Parker Grinney, have been supporters of Living in Limbo since its inception.

Bobbie Knight
Bobbie Knight is Vice President of Alabama Power Company's Birmingham division, the company's largest division. Miss Bobbie, as she is affectionately known, has earned recognition for her dedication to leadership and civic organizations, from championing the city's downtown Railroad Park, to serving on the board of the Civil Rights Institute, and mentoring young professionals. She is a woman of immense influence in the community, is passionate about giving back to her community and shares this love with her husband, retired NFL player Gary Burley.

Philippe Lathrop
Philippe Lathrop is Vice President, Wealth Management and Advisor with Merrill Lynch Wealth Management. Philippe and his wife, Judy Crittenden, a leading attorney in domestic relations for over 30 years, have a deep commitment to the LGBTQ community and have guided members of that community in financial and legal matters for many years. Their daughter, Kate Crittenden, who works with Philippe, participated with her wife in the photography exhibition, Living in Limbo: Lesbians Families in the Deep South.

Carol Misner
Vice President, Living in Limbo, Inc.
Carol Misner is an acclaimed artist whose original works and reproductions grace homes and businesses throughout the United States. A presenting sponsor for Living in Limbo: Lesbians Families in the Deep South along with her partner, Ann Huckstep, Carol has served on LiL's board of directors since LiL's inception. Carol also supports many charitable causes through gifts of her paintings and her energies, and she has served on the board of Birmingham Aids Outreach, LiL's fiscal sponsor.

Guin Robinson
Vice Chair, Board of Directors
The former mayor of Pell City, Alabama, Guin Robinson is the Development Director of Jefferson State Community College. Guin is committed to following the advice of his grandmother, Kate Gaither, to leave the world a better place, give to the things we care about, and make a legacy gift that will outlast us all. In pursuit of this commitment, Guin has led and chaired many charitable organizations. Guin and his partner, Tim Parker, are leaders in the gay and lesbian community in Alabama and strongly support many endeavors to help the community achieve equality.

Allen Rushton
Allen Rushton is an accomplished attorney in Birmingham, Alabama. Allen has a deep and abiding commitment to the community and has served as chair of the boards of many charitable and civic organizations, including the United Way of Central Alabama, the Board of Trustees of the YMCA of the Birmingham Area and the Rotary Club of Birmingham, which is the largest Rotary club in the world. Allen believes deeply in the equality of the LGBTQ community and is a staunch supporter of Living in Limbo.

Jim Sokol
Jim Sokol has been a visionary, activist and leader in Birmingham for many years. Jim has served on the boards of a number of organizations, including the Cultural Alliance of Greater Birmingham, the Birmingham Civil Rights Institute (past president) and the Birmingham Museum of Art. Jim and his wife, Lydia Cheney, were among the earliest supporters of Living in Limbo. They are avid art collectors with particular interest in contemporary art. A native of Alabama, Jim cites the civil rights movement and the inequity he witnessed in his youth as major influences in his support of local artists. "So many of the folk artists came out of that environment—out of the worst of it—and made art that was so meaningful," Sokol says.