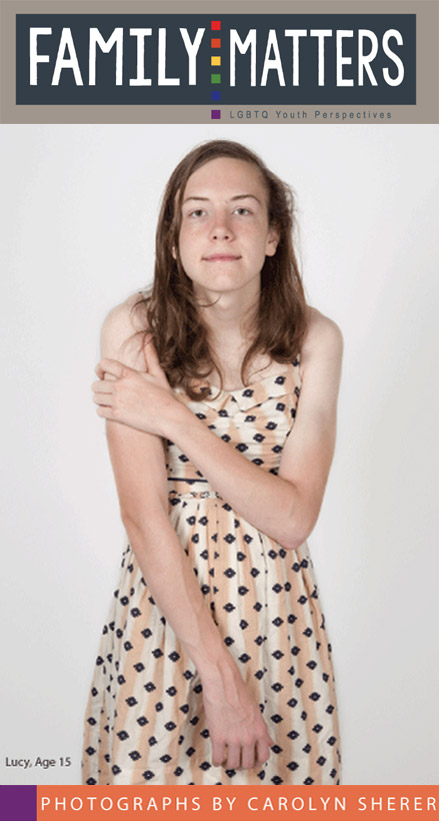 Family Matters
Living in Limbo, Inc. is proud to partner with Birmingham AIDS Outreach and the Magic City Acceptance Project to present Family Matters, LGBTQ Youth Perspectives, photographs by Carolyn Sherer, a revealing photography exhibition featuring the faces and voices of 12 LGBTQ youth in the Deep South who by sharing their own personal journeys offer untold stories of the LGTBQ community.
The photography exhibit depicts the untold personal journeys of 12 LGBTQ youth, ages 15-23, in the Deep South. The individual portraits are accompanied by insightful narratives in which participants share the challenges and triumphs they have faced in society, with and without the support of their families. Raising public awareness around LGBTQ teens and young adults, the exhibit furthers the mission shared by Living in Limbo encouraging fair and equal treatment for all.
The exhibit will run from April 23, 2014 to June 9, 2014 at the Birmingham Civil Rights Institute. For more information, visit birminghamaidsoutreach.org or call the Birmingham Civil Rights Institute at 205-322-4197.